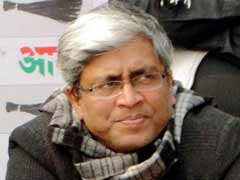 Ashutosh
A small story about a burglary in a hotel in Washington DC finally turned into the reason for the American President Richard Nixon to resign in disgrace.
This story is remembered as the Watergate scandal in the world of investigative journalism. In the beginning, this burglary was taunted as a no-story, but when two enterprising reporters under the guidance of a very courageous editor investigated the matter, the story became a matter of folklore. Is something similar happening today in India? A story which no editor and reporter found worth chasing suddenly caught the imagination of the nation when the Chief Information Commissioner (CIC) decided to order Delhi University and Gujarat University to respond to the RTI regarding the BA and MA degrees of Prime Minister Narendra Modi. His office was also ordered to provide information about Mr Modi's roll number and the years in which he got his degrees.
The story was big from Day One, but was mysteriously ignored by the media, especially TV channels. Then it acquired mammoth proportions when Finance Minister Arun Jaitley and BJP President Amit Shah held a press conference and released the PM's so-called degrees and mark sheets. All of a sudden, every news channel found this topic worth debating. Meanwhile, the Chief Information Commissioner's order, which was given on the 28th of last month, has not been executed till now. In fact, an AAP team had gone to Delhi University last week for details, but were told to get the roll number from the Prime Minister's Office to attain information about Mr Modi's BA degree. This was not the first time that information about Modi's educational qualifications was refused under RTI for release in public. Both the universities for mysterious reasons had not responded to RTI queries. But this time, the order was very specific and industrious and could be ignored only at one's own peril. So the press conference was held.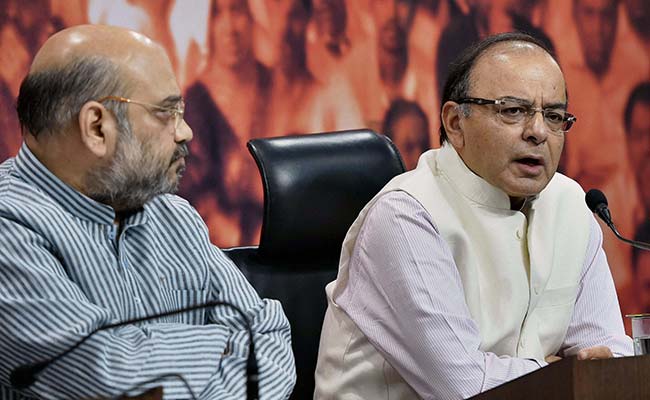 BJP President Amit Shah and Finance Minister Arun Jaitley during a press conference, on Monday, to show the degrees of Prime Minister Narendra Modi
AAP and its sources searched every paper related to Mr Prime Minister before leveling an allegation that he was concealing the truth. It can be said confidently that there is not an iota of documentary evidence that can suggest that the PM has graduated from Delhi University as claimed by Modi himself. So the appearance of these papers in the BJP leaders' press conference raises a serious concern - are these papers forged, fake and fictitious? Have they been created to save somebody who happens to be holding the most powerful office in the country? If he is the ultimate beneficiary, then can it be assumed that these documents have been prepared with his consent? Is he the initiator of a conspiracy to cover up his lies?
The presence of the two most powerful leaders of the BJP to present the degrees tells a million stories: that the allegations of AAP gave been taken very seriously by the BJP and Mr Modi's office, which realizes the seeds of potential danger in the story; that if the story is ignored for long, it would damage the reputation of the Prime Minister; and a Prime Minister who is already facing sliding popularity can't afford to let his personal integrity be challenged (that would be politically suicidal).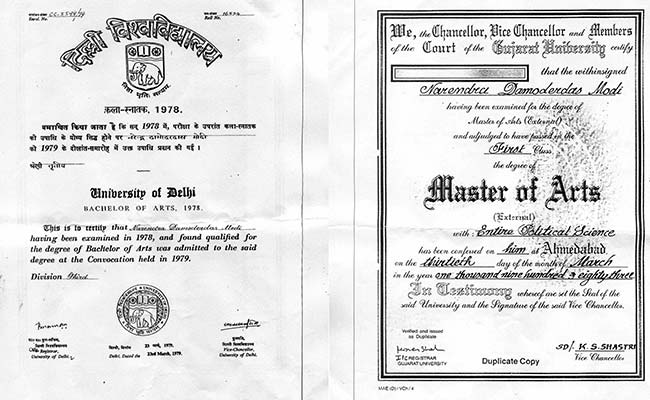 PM Modi's graduation degree, awarded by the Delhi University, and post-graduation degree from Gujarat University which were shown by BJP President Amit Shah and Finance Minister Arun Jaitley
But in the rush for a cover up, some stupid mistakes have been committed which have exposed the BJP's game. Modi's mark sheet of 1977 shows his name written as Narendra Kumar Damodardas Mody. But in the degree, "Kumar" is missing. So the degree and mark sheet have two different names. A name change is a legal matter. There is a proper procedure for that. An affidavit has to be filed, an advertisement in the newspaper has to be given, etc. It does not seem that any such exercise was carried out.
Secondly, even spelling mistakes are glaring. The PM's names are spelled differently on the mark sheet and the actual degree. Obviously, somebody tried to forge these documents in rush and was not careful enough to do a good job.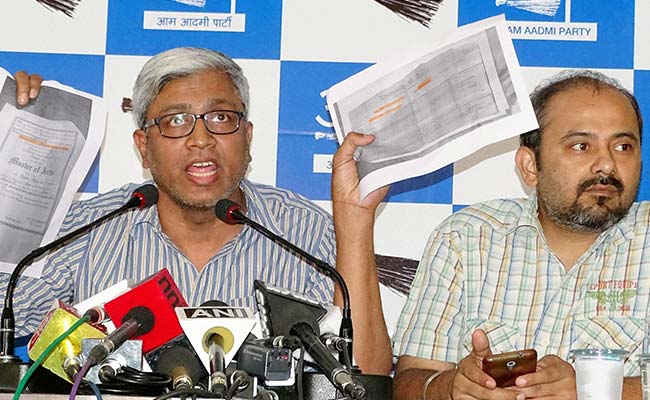 AAP leaders Ashutosh and Dilip Pandey addressing a press conference on Prime Minister Narendra Modi's degrees
It has been claimed by Modi and his team that he got admitted in BA in 1975 and graduated in 1978. Let's not forget that this was also the time when Mrs Gandhi imposed a national emergency on 25th June 1975, which carried on for 19 months. With the imposition of the Emergency, a crackdown was ordered on opposition leaders. The RSS and its affiliates were specially targeted by the Congress regime. Their offices were sealed and leaders were arrested en masse. Modi has boasted and his biographers have written that during this time he went underground, disguised himself as a Sardar. It is difficult to swallow the fact that when the police was looking for him to arrest him, he was appearing for exams using his real identity.
Mr Jaitley and Amit Shah also introduced a man called Naresh Gaur. It was claimed that Modi used to stay with him whenever he came to Delhi at the ABVP office. Mr Gaur has claimed that Mr Modi stayed there with him while appearing for the exams. But this story does not look believable because the day emergency was imposed, that is on June 25 1975, this office was also sealed by police; and if this office was sealed, then how come Mr Modi stayed there during the days of Emergency?
I must admit that this debate is not about the PM's educational qualifications but about trust, transparency and integrity. Education is not a qualification to be a Prime Minister. But lying under oath and reason for forgery is a serious offence. How can India trust in a Prime Minister who lied about his education? How can he be trusted with far more serious decisions? The process of impeachment was initiated against American president Bill Clinton for perjury. Lying under oath is taken that seriously by American democracy. It will also be taken seriously by Indian citizens. Therefore, I won't be surprised if this takes the same route and turns into an Indian Watergate.
(Ashutosh joined the Aam Aadmi Party in January 2014.)