Justice Dinesh Mehta expressed surprise that the university suspended Rajshree Ranawat simply because she had invited a a particular person to speak on campus.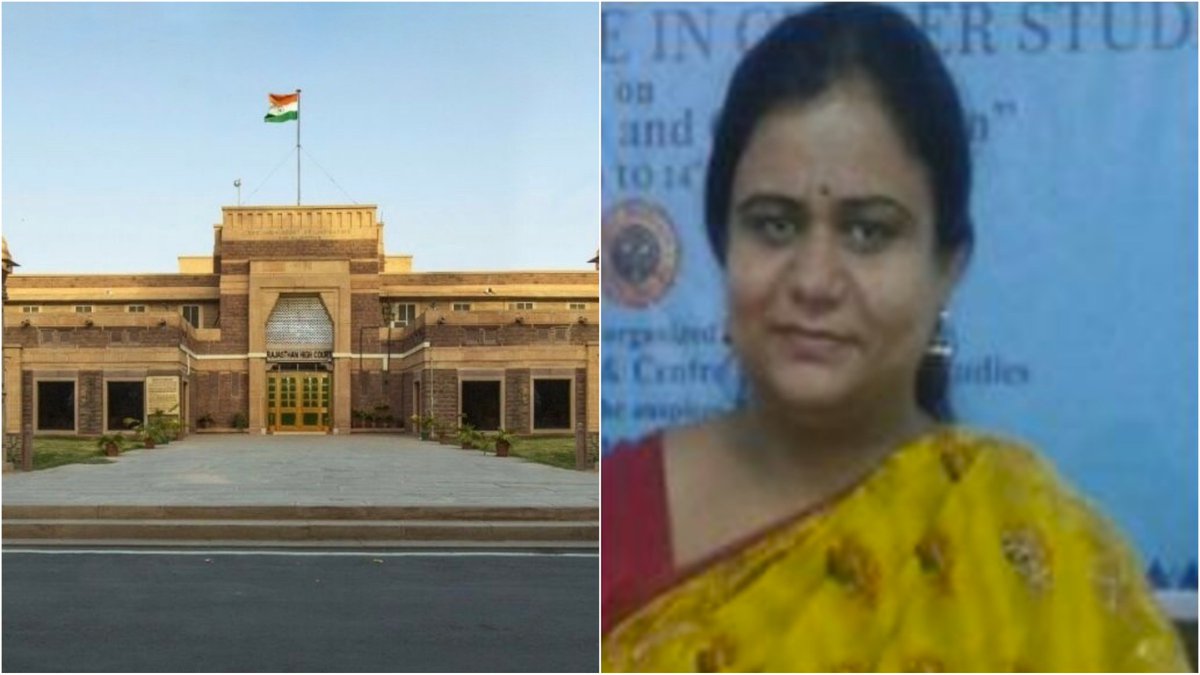 Rajasthan high court, Jaipur bench. Credit: Rajasthan high court
New Delhi:
In a case that will have a direct bearing on academic freedom on campuses across the country, the Rajasthan high court on Monday granted relief to a professor suspended by Jodhpur University for inviting the well-known political scientist Nivedita Menon to give a talk to students on campus.
Staying the suspension order, the court asked the vice chancellor and registrar to respond to a civil writ petition filed by the professor seeking suspension of all disciplinary proceedings against her.
Rajshree Ranawat, an associate professor of English at the Jai Narayan Vyas University, Jodhpur was suspended by the university's syndicate on February 16, 2017. The charge against her was that she had disobeyed orders and not appeared before a fact finding committee constituted by the vice chancellor in the wake of protests launched by the Akhil Bharatiya Vidyarthi Parishad against her for having organised a seminar where Menon spoke.
The seminar, titled 'History Reconstrued through Literature: Nation, Identity, Culture', was held on February 1-2, 2017. The ABVP alleged that Menon had 'lowered the dignity of Bharat mata' and questioned the government's policies in Kashmir. Menon and Ranawat refuted the ABVP's allegation that anything 'anti-national' or seditious had been said but the ABVP shut down the university as part of its protest.
Apart from ordering Ranawat's suspension, the university syndicate also set up a committee to look into the termination of her services.
Ranawat, who told The Wire that "no one will risk inviting scholars again" if the university's witch-hunt against her went unchallenged, asked the high court to quash her suspension and declare "all committees, show cause notices issued by the syndicate and university administration … null and void." As interim relief, she asked the court to stay her suspension.
According to the Peoples Union for Civil Liberties, Rajasthan, which is monitoring the case, the single judge bench of Justice Dinesh Mehta expressed surprise that the university had suspended a teacher simply because a particular person had been invited.
Issuing notices to all the respondents, it stayed the suspension order and has posted the matter for hearing on April 7.
Last month, the ABVP, student wing of the Rashtriya Swayamsevak Sangh, resorted to violence in order to disrupt an academic seminar in Ramjas college, Delhi University. Among those injured was Prasanta Chakravarty, an associate professor at the university.—The Wire
Do you have anything to add to the story? Share it in the 'Post a Comment' field below .